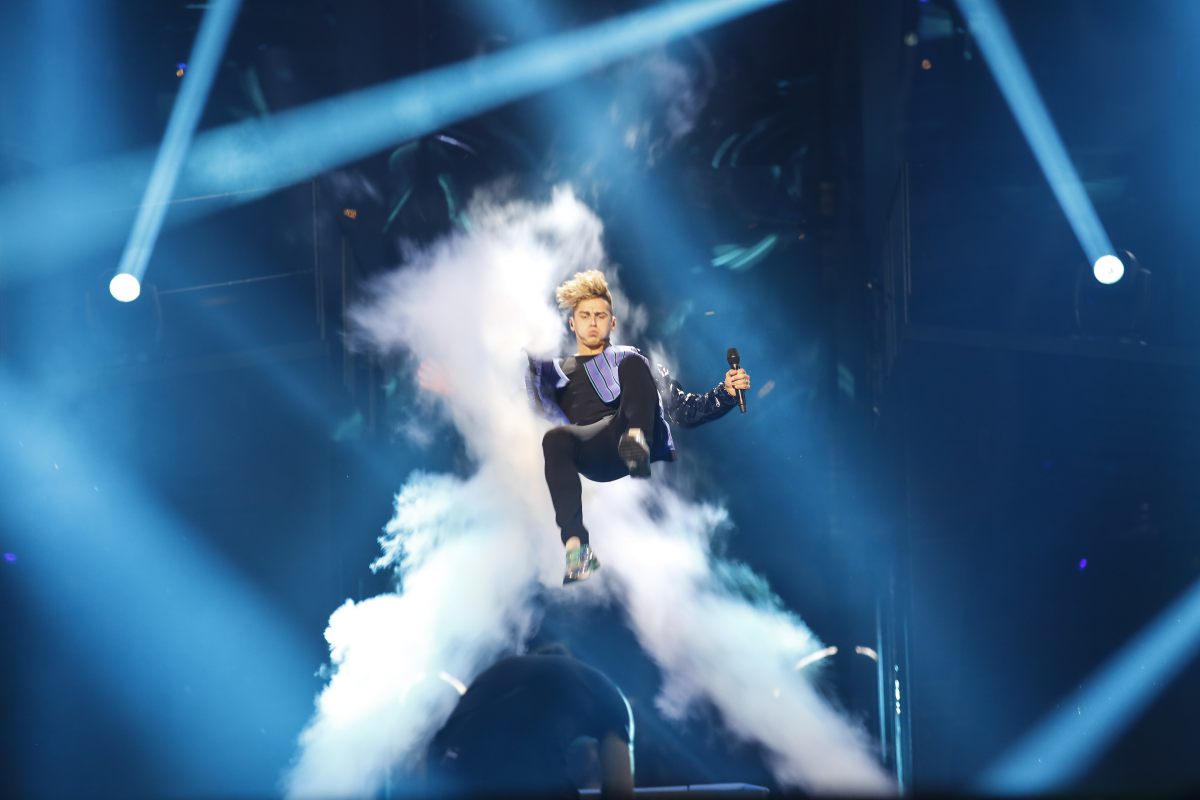 Ako je netko mislio da kod svih televizijskih kuća eurovizijske aktivnosti umiru za vrijeme novogodišnjih blagdana, vara se. Neke zemlje su itekako aktivne na društvenim mrežama, a o kojim se zemljama radi, pročitajte u nastavku.
---
 BUGARSKA
Nagradu za najveću interrakciju s fanovima prema društvenim mrežama svakako treba dodijeliti bugarskoj televiziji BNT i ljudima koji uređuju eurovizijski profil te televizije na Twitteru. Jučer je prošao i posljednji dan kada su pjevači i producenti trebali predati potpune projekte ako žele biti izabrani za predstavljanje Bugarske na Eurosong 2018. u Lisabonu. Kroz prethodnih mjesec dana na njihovu adresu su pristigle 202 pjesme, no kako je sam natječaj zahtijevao i da u prijavu budu uključeni i okvirni troškovi i izgled nastupa, u konkurenciji je ostalo samo 13 pjesama.
Besides the record numbers for songs received, we've got one project more compared to 2017. But numbers aside, quality is what matters and we can't wait to get first feedback of where do we stand 🙂 #Eurovision pic.twitter.com/mRspPtVNVx

— BNT Eurovision 🇧🇬 (@bg_eurovision) 29 dicembre 2017
Od tih 13 projekata, jedan projekt je poslao bivši natjecatelj Bugarske na Eurosongu (trenutno nije poznato o kome se radi), a u drugom projektu uključen je i jedan nebugarski državljanin. Kako je Twitter profil BNT-a specijaliziran za Eurosong dosta otvoren, administratori su objavili naslove pjesama koje su odgovarale natječajnoj dokumentaciji:
One of these will be the name of our song for #Eurovision 2018. 🙂 pic.twitter.com/KRh2rp0PVY

— BNT Eurovision 🇧🇬 (@bg_eurovision) 30 dicembre 2017
Također, svaki dan BNT će na Twitteru objavljivati podatke o pjesmama (tri pjesme na dan). Do objave ove vijesti, poznati su podaci za tri pjesme:
Colours – pjesma brzog ritma koja se lako pamti, radio and chart friendly, moderna, R'n'B;
Bad News – miks komercijalnog radijskog zvuka i broadwayjskog stila melodije, out of the box kombinacija;
Bones – tamna, moderna "tiha", soulful balada, jake emocije, veoma spiritualna i snažan refren.
Tko god da bude odabran na ovom natječaju, imat će težak zadatak jer je ovogodišnji predstavnik Kristian Kostov ostvario drugo mjesto u Kijevu.
---
 FRANCUSKA
Za našto više od tjedan dana, francuska televizija France 2 snimit će obje polufinalne emisije svog novog nacionalnog izbora za Eurosong Destination Eurovision. Povodom toga, njihov profil na Twitteru posvećen Eurosongu objavit će po jednog natjecatelja na dan, kao i isječke njihovih pjesama. Zasad su otkrivena dva imena, a to su:
Malo – Ciao
June The Girl – Same
#Malo 🎤
Qui est-il ? Que va t-il interpréter ? Ouvrez grand vos oreilles et découvrez son portrait en exclu, avant de le retrouver dans #DestinationEurovision, à partir du 13 janvier 2018 sur @france2tv ! @officialmalo pic.twitter.com/XiejXKpIIE

— Eurovision France (@EurovisionF2) 29 dicembre 2017
#JuneTheGirl 🎶
Qui est-elle ? Qu'est-ce qui la fait vibrer ? Mettez le son et regardez son portrait en exclu, avant de la retrouver dans #DestinationEurovision, à partir du 13 janvier 2018 sur @france2tv ! @JuneTheGirl pic.twitter.com/37MmbUXYGV

— Eurovision France (@EurovisionF2) 30 dicembre 2017
Prvo polufinale francuskog izbora zakazano je za 13. siječnja, a sudeći prema rasporedu, finale se očekuje za 27. siječnja.
---
 LITVA
Za točno tjedan dana započet će dva i pol mjeseca dug litavski izbor "Eurovizijos" dainų konkurso nacionalinė atranka (u daljnjem tekstu Eurovizija). I dok smo za Euroviziju 2017 tjedan prije znali imena svih natjecatelja i naslove njihovih pjesama, ove sezone je litavska televizija LRT odlučila to uskratiti, a imena će objaviti na svom Instagramu. Tako u prvoj emisiji nastupaju:
Aušra Difartė
Benas Malakauskas
Dangė
Evaldas Vaikasas
Germantė Kinderytė
Goda Sasnauskaitė
Ieva Zasimauskaitė
Justin3
Lukas Norkūnas
Meda Meškauskaitė
Milda Rasilaviciūtė
Monee (Monika Mečiūtė)
Natalia Chareckaja
Nasljednike grupe Fusedmarc saznat ćemo ili 24. veljače ili 10. ožujka.